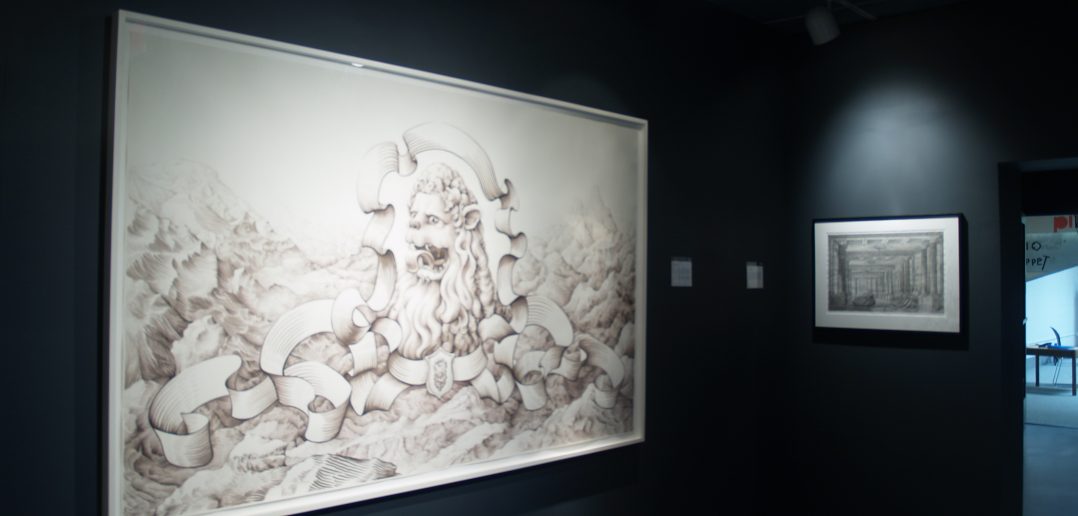 March 14, 2011 – April 15, 2011
This exhibition features drawings by seven artists whose varied approaches to the fantastic all coalesce in the monochromatic, intensely detailed works featured here. Referencing the richly rendered drawings and engravings of the Renaissance, Japanese anime mixed with a little goth, and the satire of colonial cartoons, there are no boundaries these artists cannot cross, no form they will not absorb, amoeba-like, to express their thoroughly contemporary concerns.
Artists Eric Beltz, Saul Chernick, Martin Jacobson, Darina Karpov, Santiago Rubino, Michael Schall and Michael Waugh come from as far as Russia, and Argentina and as close as New York and Los Angeles. They have shown in the Sydney Biennale, have received Krasner Pollock grants, and have been gra≈ti artists to name just a few things. Despite their far-flung geography they are joined by their attention to detail, their socially concerned content and their connection to the history of an undersung medium: drawing.
Featured Artists
Eric Beltz
Saul Chernick
Martin Jacobson
Darina Karpov
Santiago Rubino
Michael Schall
Michael Waugh