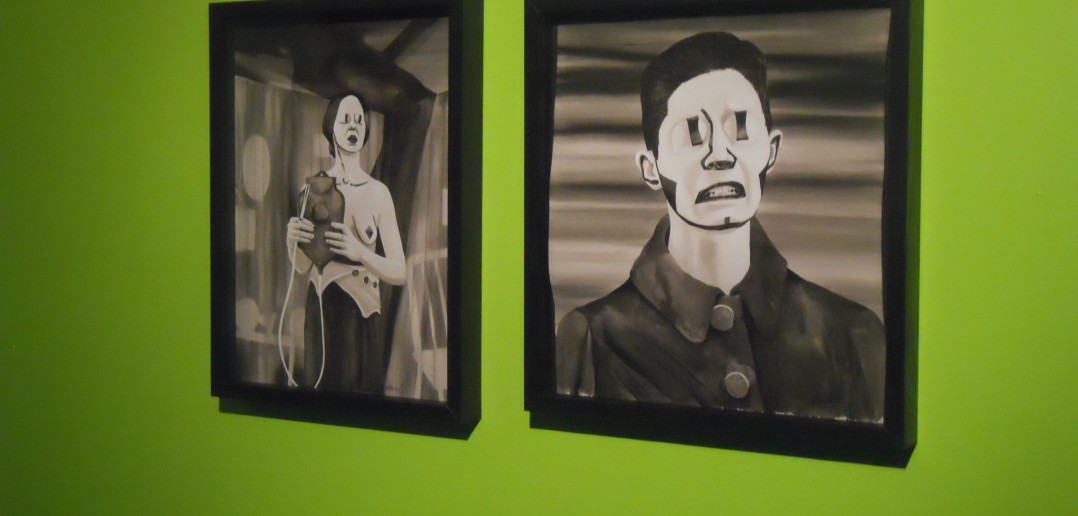 September 13, 2010 – December 10, 2010
An exhibition of six, two-week, one-person exhibitions of video, animation, and two-dimensional supplementary works.
Embracing both traditional, labor-intensive, hand-work and modern technology, these artists have found a treasure trove of material to work with and emulate. The works in Mash-up pay homage to everything from Dada collage, Vaudeville theater, and early video games, to the wackiness of Monty Python's Flying Circus and John Waters' cheap underground counter-culture films.
Mary Reid Kelley and Ryan Trecartin both address the complexities of language and social status but where Reid Kelley is subtle, Trecartin is bombastic; it's Charlie Chaplin versus YouTube. Kenneth Tin-Kin Hung's fierce, funny, animated, cut-and-paste montages skewer both the political left and right. Kota Ezawa appropriates moving and still images from recent history and popular culture to make something akin to cartoons with a political-electric charge. Martha Colburn's collages of live action animations and found footage are a disturbing and humorous take on popular and political culture. Ben Jones explores new methods of pictorial storytelling all the while having fun with our preconceptions about art.
The artists in Mash-up: Splicing Life have taken what we thought we knew and turned it on its head. Like DJ's of images, they sample, they cut, they splice, and they come out with a floating Buddha-Obama, a modern day female Buster Keaton, cartoon images that are utterly flat and 3D at the same time, voices we know and love turned into voices for new ideas. With big ideas throughout, these artists show us how to have a good time while thinking critically outside the proverbial picture frame.
Featured Artists
Martha Colburn
Kota Ezawa
Kenneth Tin-Kin Hung
Ben Jones
Mary Reid Kelley
Ryan Trecartin